About the company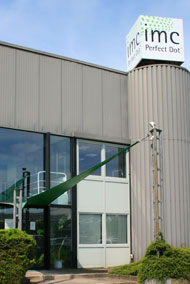 I.M.C. GmbH – Marketing für die graphische Industrie – was founded in Frankfurt / Main in the year 1970. While the founders initially had a more consulting-oriented business model in mind, its focus has been changed over the years and thus more concentrated on the sales of used printing machinery and consumables in the offset printing process. As an international, graphic arts trading company, I.M.C. GmbH has since then achieved an excellent reputation as a reliable partner in the printing industry.
Since the acquisition by Meiji Rubber & Chemical Co., Ltd. in Tokyo / Japan in the spring of 1994, the activities were focused almost exclusively on the distribution of high quality printing blankets of brands PERFECT DOT® and ULTRA DOT®, which always represented a significant part of the sales program since I.M.C. GmbH was founded.
Through consistent and continuous development of our product range and the quality control,PERFECT DOT® and ULTRA DOT® are offering the modern offset printer a balanced range of high quality printing blankets for almost any offset printing application.